Why not take an old dresser and paint it pink.
Or purple.
Or blue.
Or maybe make a dress? I hope you don't mind if I share with you the one I finished making today using the
Spotlight fabric I bought
. It's more of a sack than a dress but I tried.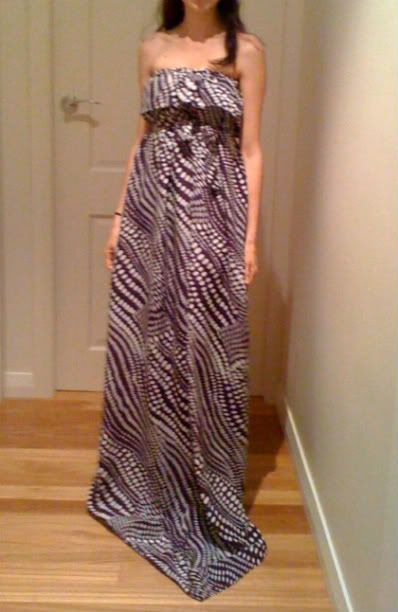 It still needed to be hemmed here. I'm happy with it and all its (many) imperfections and it only cost $20! Now to find the confidence to wear it out...
Or simply put your feet up and relax. Have a wonderful weekend whatever you choose to do (or not do) and see you on Monday when I'll announce the winner of the
giveaway
.
(Images
Restyled Home
,
Desire to Inspire
,
James Merrell
,
mermerings
, me)