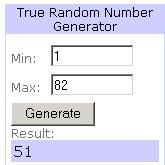 Lady T!
Congratulations! Please email me at viv@ishandchi.com with your address details and I'll forward it on to interiorinstyle so they can send you out your gift!
Thank you to everyone who entered and for all the lovely comments you left me! It was nice to hear from you all and I'm glad you enjoy my blog.
I hope to be running more giveaways in the future because, let's face it, everyone enjoys free stuff yes?
Have a lovely day!